Shift Nudge
Shift Nudge is the systematic process to learn the visual skills of interface design, even if you don't have a design background. Perfect for those wanting to enter or advance in the field.
✓

Typography

✓

Layout Techniques

✓

Choosing Colors

✓

Design Direction

✓

Interface Elements

✓

Real World Tactics
---
I often refer young and aspiring designers to Shift Nudge as it has the foundation you need to kickstart a career or fine-tune the craft of product design. MDS has put together the most valuable program you can find out there.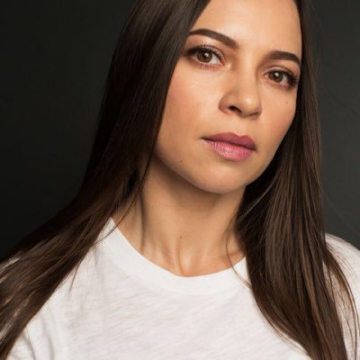 Liliia Mandrino
Director of User Experience • EA
This is the most impactful design course I've ever taken. I love the tasks for each lesson. It's all been incredibly worthwhile!

Boma Josia
Product Designer
I would've paid 4x more for this course—Matt is an incredible teacher! Exactly what I needed to take my designs to the next level.

Not gonna lie... this is the best design course I've ever taken. Shift Nudge has fundamentally changed the way I design for the web.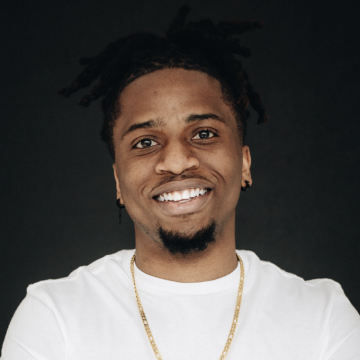 Stephen Asonye
Order My Gear
---
---
The amount of people at Figma (and not just with designer in their title) enrolled in Shift Nudge makes me so happy. Particularly the idea that people can develop and cultivate skills together rather than alone. Doing things in groups is motivating!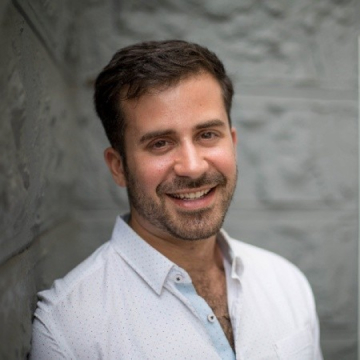 Noah Levin
VP Product Design • Figma
I've had the pleasure of working with Matt on client work and he's a very very very good designer. His course will undoubtedly help you become a better designer.

Shift Nudge is one of the best UI courses I've taken. Matt does a great job explaining design concepts and I especially like that all lessons have real world practical examples. Also, the added homework assignments really help to reinforce my learning. Strongly recommend!

Jenelle Miller
UI/UX Designer
I've learned more from this course in one week than a full year of being self-taught! Very glad I made the decision to join.

Jonah Stefanovic
Product Designer
---
Hey,
I'm Matt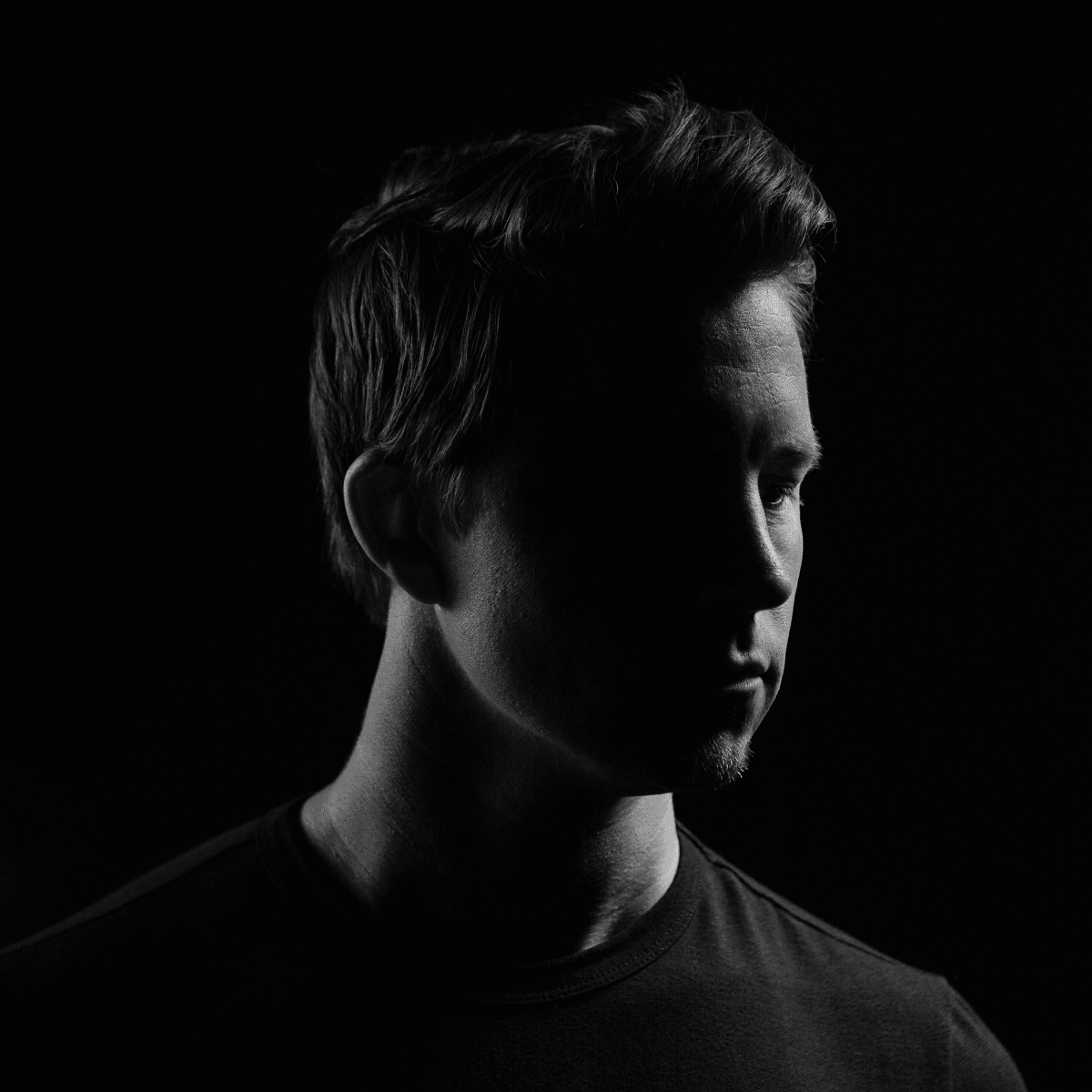 I earned my BFA in Graphic Design from UGA in 2005 and have specialized in interface design ever since.
I've led projects around the world, served as an adjunct design professor, guest lectured at Harvard, and taught workshops at conferences all over the US. Now, I'm going to teach everything I know about the visual-side of designing great looking interfaces.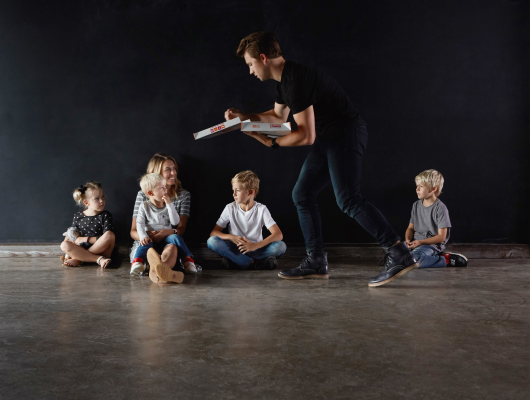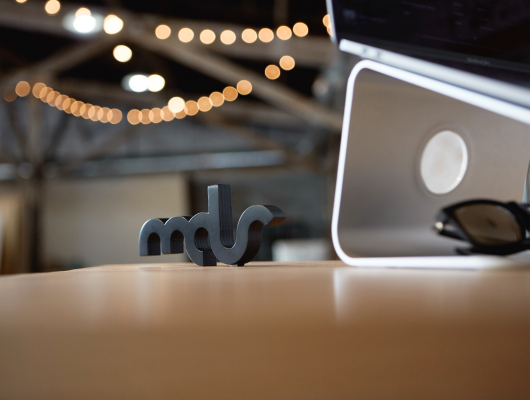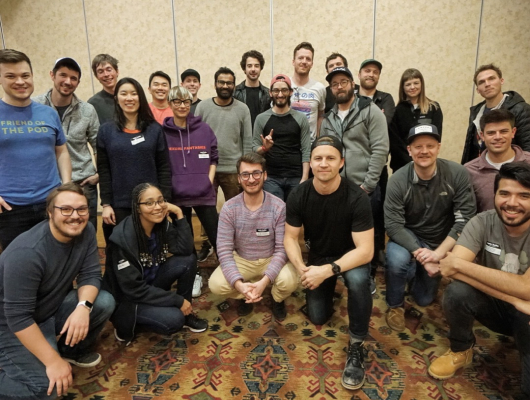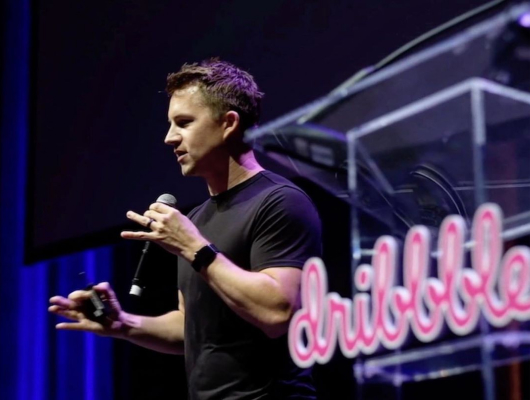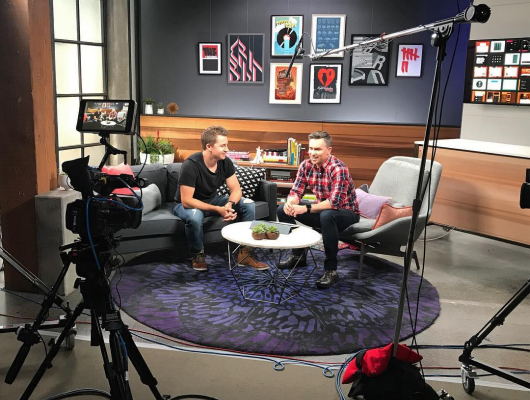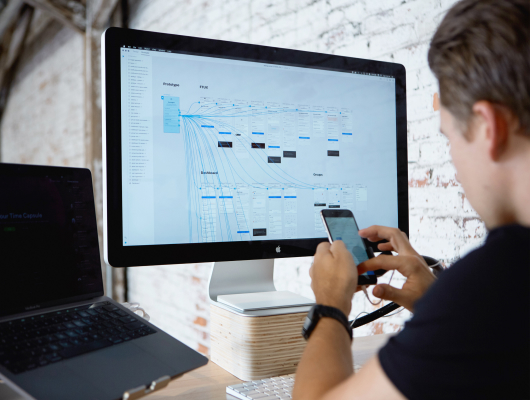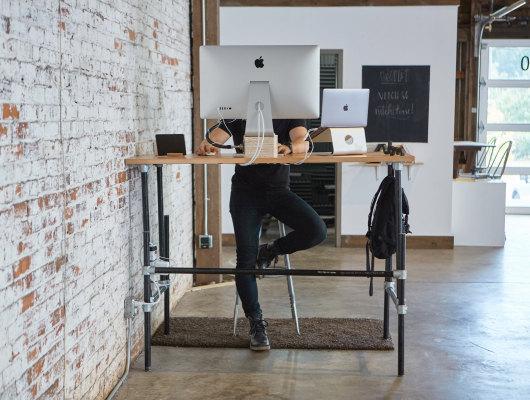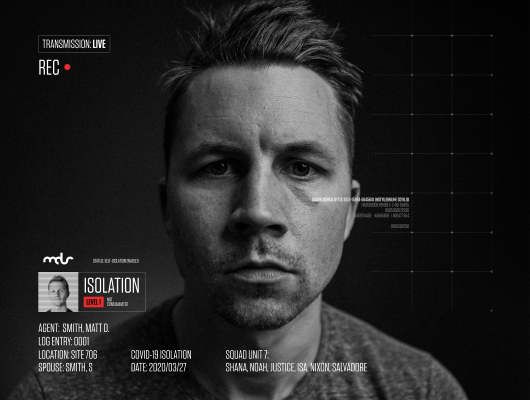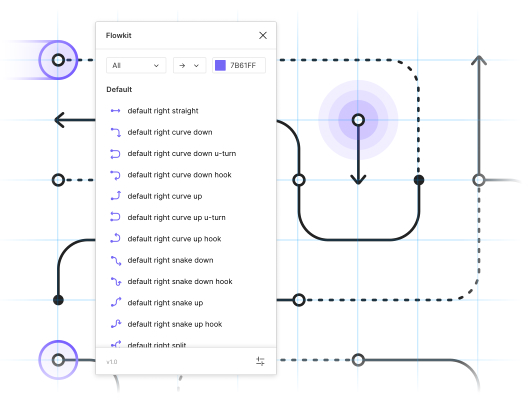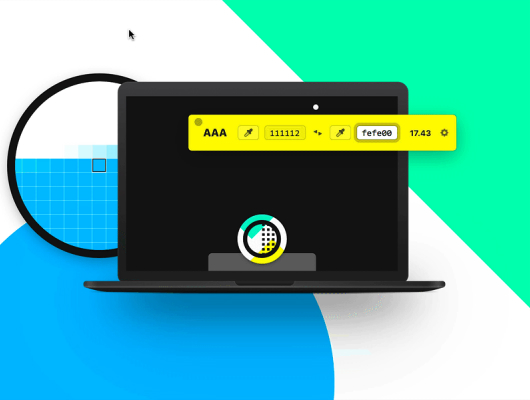 ---
I've done Shift Nudge and couldn't recommend it enough! You can go at your own pace, plus seeing other people's work and getting nitpicky feedback from peers is great. If you're looking to expand your UI skills, do it!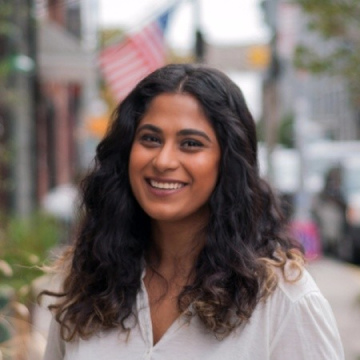 Meher Goel
Sr. Product Designer • Etsy
Matt is a rarity. Not only is he one of the most talented designers in the game, he also has an incredible knack for teaching and inspiring others.

The course content is so thoughtfully put together and so well-taught. Premium, timeless, the best course I've ever taken.

Loving the course content, btw. It's greatly increased my confidence in my abilities. So many things I have taken away from this course! It's safe to say the amount of value I have obtained from this has been immense.

---
How it
works
Shift Nudge is the system I've developed over the last two decades, for clients big and small, across dozens of industries, and now thousands of paying customers have it too. It covers the entire design process for creating beautiful interfaces.
✓

How to master typography, layout and color specifically for mobile and desktop interfaces.

✓

Start off slowly and choose topics you're interested in or go through every single lesson in detail. I've helped thousands of people do both.

✓

How to approach your designs with a trusted system so you never have to get stuck again.
1 – Access
Gain access to every lesson inside of Notion, all at once. No waiting around for content to slowly drip out.
1
2 – Begin
Go through linearly from start to finish or find the most interesting topics relevant to you right now.
2
3 – Absorb
Watch the videos, read the content, and do the homework. Watch previous design critiques in the vault.
3
4 – Share
Share your designs and ask for feedback from the Shift Nudge Slack community.
4
5 – Pace
There's no time limit, or schedule to follow. Go through as fast or slow as you'd like.
5
6 – Repeat
You have unlimited access. Revisit topics anytime as you encounter new challenges.
6
---
The course is brilliant. You'll learn a ton whether you're a new designer or a seasoned vet. Matt has a way with communicating and teaching complicated concepts like few can. Can't recommend it enough!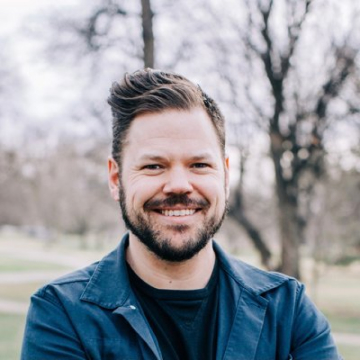 Kris Puckett
Design Manager • Mercury
I've approached your course with a pinch of salt at the beginning, dreading that it would be scratching the surface like lots of online courses that I've found in the past. And I'm so glad I was wrong! No regrets, money well invested.

If you want to learn good design while preparing your landscape to get you on the right track to a rewarding career, look no further. This project is undoubtedly a work of love. Highly recommend!

The best course I have ever bought! It helped me land my first job after graduating and it's been a reference I use almost everyday. I can say your quality and quantity is the highest bar.

---
Right
for me?
This course is right for anyone who wants to advance their craft of creating beautiful interfaces, whether you're just starting out, or want to take your skills to the next level.
😃
Aspiring/Junior Designers
You've made a little progress, but are now ready to fast track your interface design skills. This will give you a roadmap to becoming a pro.
🎨
Students or Recent Grads
You've learned the basics, but not how to directly apply everything to interfaces. This is the situation I found myself in 15+ years ago.
💻
Developers
You're right at home making things work on the screen and now want to make designs as beautiful as your code. I got you, this is it!
😐
Struggling Designers
You feel stuck and aren't making much progress as you'd like. You're ready to take things to the next level. Shift Nudge is your new secret weapon.
📲
UX Designers
You live and breathe user flows, content maps, and wireframes, but now you want to sharpen your visual skills to conquer the world. This is for you!
🗓
Project Managers
You've been itching to jump into the creative track, but might not have found the best place to start. This course will give you just what you need to make the transition.
---
Just signed up for Shift Nudge—I'm so excited to take on a UI-focused course. Learning never stops no matter how much experience you have.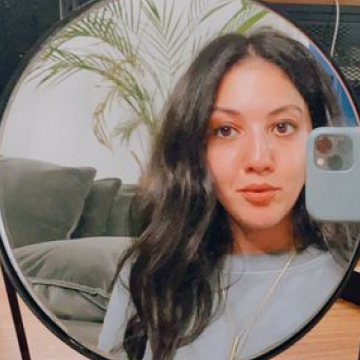 Au Pleguezuelo
System Designer • Github
Absolutely love your course, it's been helping me a ton as I work on client projects and implementing every new thing I learn onto each project!

Christian Cardenas
Designer
Just wanted to tell you how happy I am that i found your class. It's short, clean, clear, and organized. Thank you so much!

The course is great and very rigorous. A big committment, but it's worth it!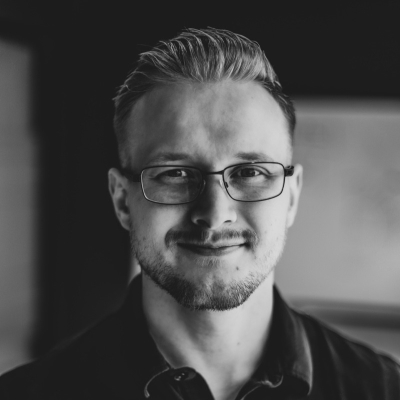 ---
---
I've taken many courses—recently a masters in interaction design—and I've read every book, but your course is by far the most comprehensive, well explained, well structured, and the most actionable resource in design I've ever taken.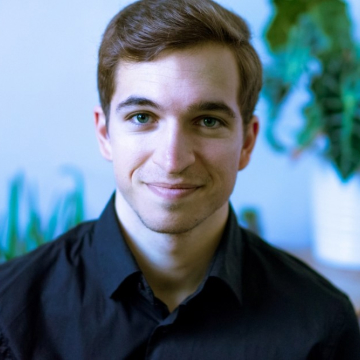 Ramon Gilabert
Product Designer • Microsoft
Before I was trying to learn UI Design by myself without any guidance, but now I'm so glad I found this structured course to pave the way. I'm gaining confidence with every exercise. Thank you MDS!

Shalaka Mulherkar
Designer
There is no one more qualified, methodical in their approach, or a better teacher I can think of for a course like this. This is what you've been waiting for to get a leg up in your design practice.

Matthew Smith
Fathom & Draft
Thank you for creating this course! It has really helped me improve my skills and I go back to it time and time again to fill the gaps in my design knowledge. 

---
Pro
As a PRO member, you'll have access to the six LIVE design critique group sessions with MDS for this cohort, plus access to join any future sessions.
Join
Now
Core
✓

Lifetime Access

✓

Do it Yourself

✓

10+ hrs of Training

✓

40+ Video Lessons

✓

30-day, 100% money
back guarantee
Closed
Join the email list and
get notified about next enrollment
Join the Waitlist
Pro
✓

Lifetime Access

✓

Do it Yourself

✓

30+ hrs of Training

✓

85+ Video Lessons

✓

30-day, 100% money
back guarantee

✓

3000+ Member Slack

✓

1000+ Critique Videos
Closed
Join the email list and
get notified about next enrollment
Join the Waitlist
Team
✓

Everything from PRO, including all 85+ lessons

✓

Multiple Licensing Options

✓

Book a Free Live Demo

✓

Flexible Schedules

✓

Group Discounts

✓

VIP Support
Custom
plans available
Group discounts at each tier
Get Free Demo
---