Shift Nudge
The all–new online learning experience for designing beautiful and functional interfaces.
I often refer young and aspiring designers to Shift Nudge as it has the foundation you need to kickstart a career or fine-tune the craft of product design. MDS has put together the most valuable program you can find out there.
Liliia Mandrino
Director of UX • EA
I've taken many courses—recently a masters in interaction design—and I've read every book, but your course is by far the most comprehensive, well explained, well structured, and most actionable resource in design I've ever taken.
This is the most impactful design course I've ever taken. I especially love the tasks for each lesson and personal feedback from MDS. It's all been incredibly worthwhile!
Boma Josia
Product Designer
I would've paid 4x more for this course—Matt is an incredible teacher! This was exactly what I needed to take my designs to the next level.
Not gonna lie... this is the best design course I've ever taken. Shift Nudge has fundamentally changed the way I design for the web.
Stephen Asonye
Order My Gear
I'm in love with your course and the way you explain things. Thanks again!
---
Shift Nudge is the systematic process to learn the visual skills of interface design, even if you don't have a design background. Perfect for those wanting to enter or advance in the field.
✓

Typography

✓

Layout Techniques

✓

Choosing Colors

✓

Design Direction

✓

Interface Elements

✓

Real World Tactics

✓

Slack Community
---
I've had the pleasure of working with Matt on client work and he's a very very very good designer. His course will undoubtedly help you become a better designer.

Shift Nudge is one of the best UI courses I've taken. Matt does a great job explaining design concepts and I especially like that all lessons have real world practical examples. Also, the added homework assignments really help to reinforce my learning. Strongly recommend!
Jenelle Miller
UI/UX Designer
As someone who loves typography but doesn't have a design background this has been the art school experience I've always wanted... I love it!
Matt helped identify areas where I could improve to take my designs to the next level. This was definitely a good investment for my career!
Blown away by your level of feedback... Definitely getting my value out of this class!
Michelle Lu
Viralspace.ai
I've learned more from this course in one week than a full year of being self-taught! Very glad I made the decision to join.
Jonah Stefanovic
Product Designer
---
Hey, I'm Matt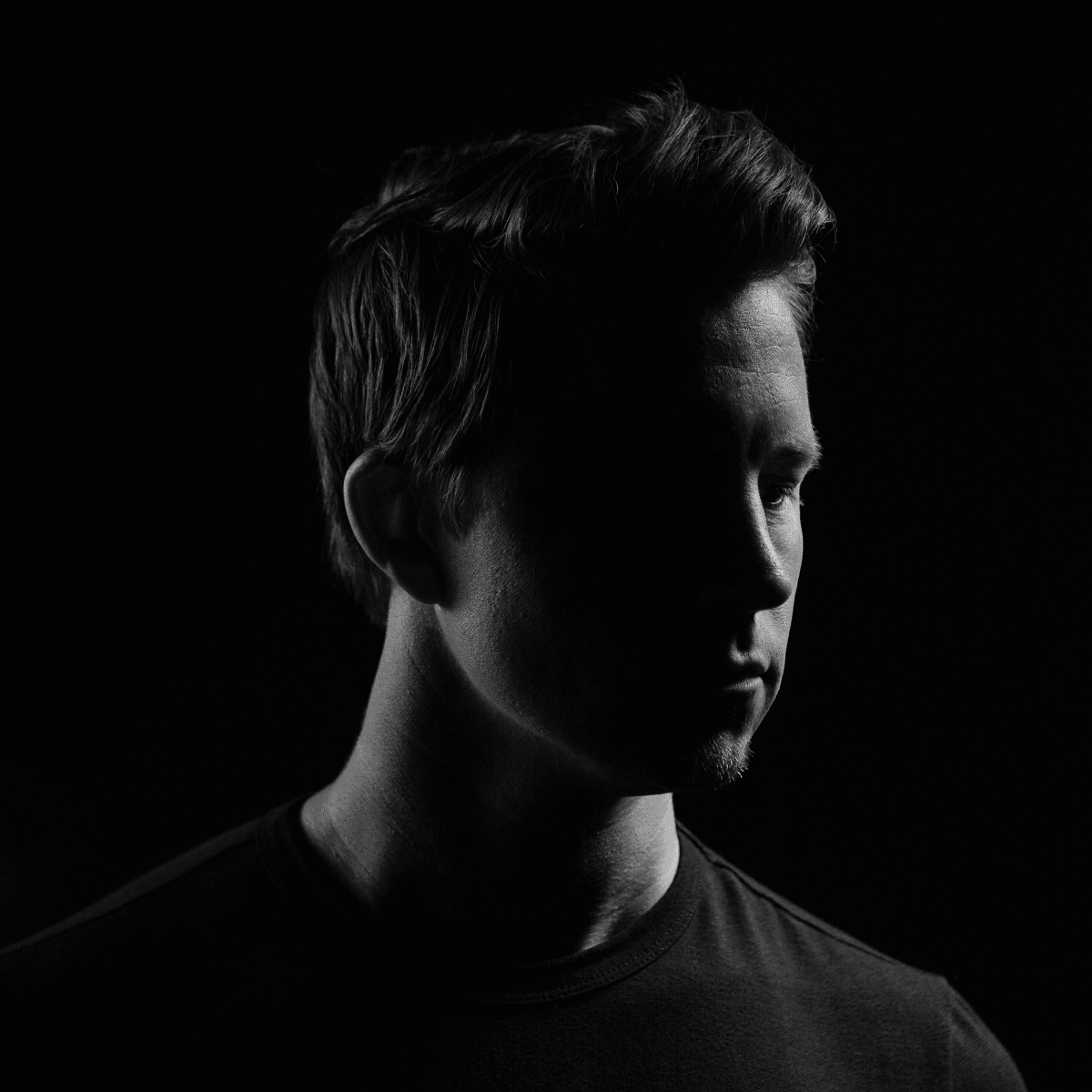 I earned my BFA in Graphic Design from UGA in 2005 and have specialized in interface design ever since.
I've led projects around the world, served as an adjunct design professor, guest lectured at Harvard, and taught workshops at conferences all over the US. Now, I'm going to teach everything I know about the visual-side of designing great looking interfaces.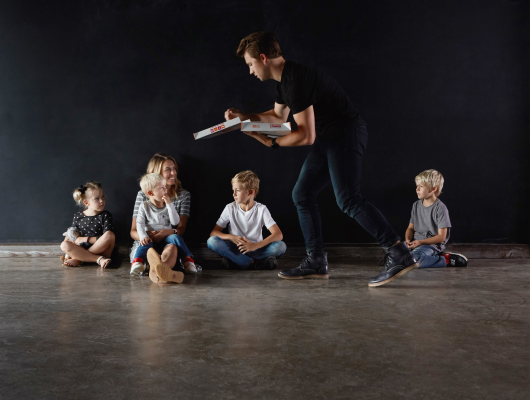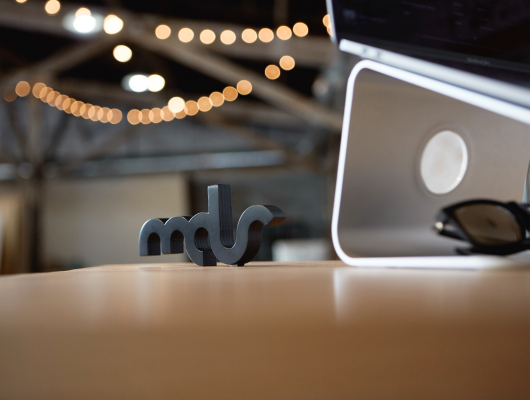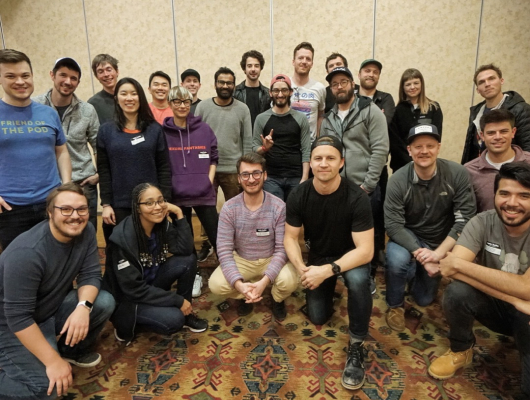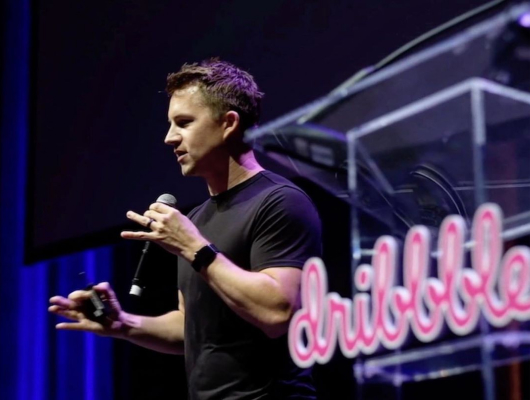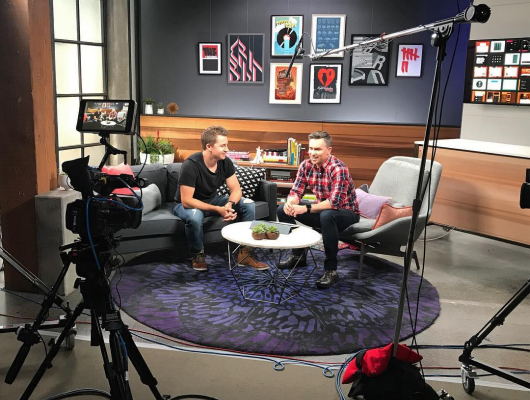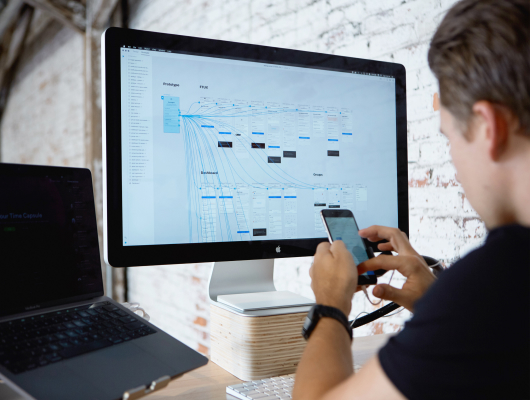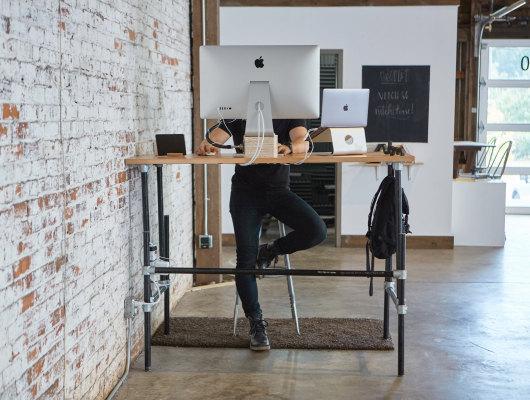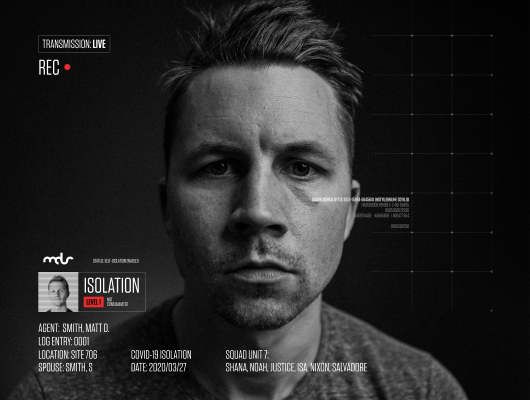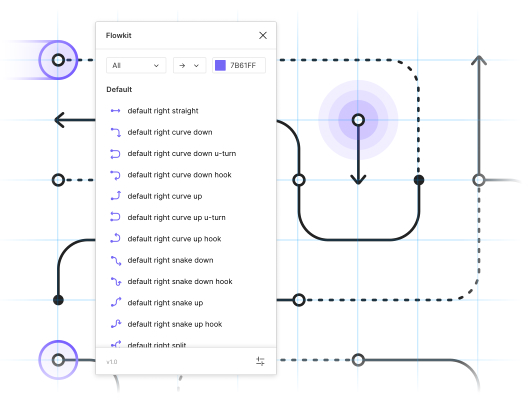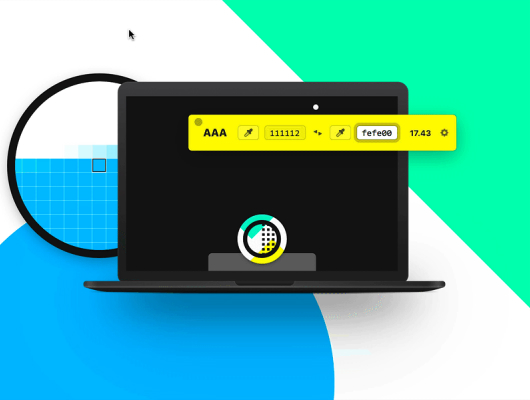 ---
Matt is a rarity. Not only is he one of the most talented designers in the game, he also has an incredible knack for teaching and inspiring others.
The course content is so thoughtfully put together and so well-taught. Premium, timeless, the best course I've ever taken.

Chibuzor
Product Designer
Just wanted to say I really appreciate the elaborate feedback on the homework man, really makes the course shine!
Arjen Harris
Product Manager
Loving the course content, btw. It's greatly increased my confidence in my abilities. So many things I have taken away from this course! It's safe to say the amount of value I have obtained from this has been immense.

Really grateful for the course you've put together. I've learned a lot from the lessons and really enjoyed them. Thank you!
I really appreciate that I always have access to the course and can pick it up anytime. The video critiques have been 🔥, in addition to my own I watch the ones you've done for others and am learning a lot.
How it works
Shift Nudge is the system I've developed for over 15+ years, for clients big and small, across dozens of industries, and now hundreds of paying customers have too. It covers the entire design process for creating beautiful interfaces.
✓

How to master typography, layout and color specifically for mobile and desktop interfaces.

✓

Start off slowly and choose topics you're interested in or go through every single lesson in detail. I've helped hundreds of people do both.

✓

How to approach your designs with a trusted system so you never have to get stuck again.
1 – Access
Gain access to every lesson inside of Notion, all at once. No waiting around for content to slowly drip out.
1
2 – Begin
Go through linearly from start to finish or find the most interesting topics relevant to you right now.
2
3 – Absorb
Watch the videos, read the content, and do the homework. Watch previous design critiques in the vault.
3
4 – Share
Share your designs and ask for feedback from the Shift Nudge Slack community.
4
5 – Pace
There's no time limit, or schedule to follow. Go through as fast or slow as you'd like.
5
6 – Repeat
You have unlimited access. Revisit topics anytime as you encounter new challenges.
6
The only design course you will ever need to take! Practical knowledge and real world examples from one of the industry's leaders. All you need to get started or to take your design skills to a new level.
If you want to learn good design while preparing your landscape to get you on the right track to a rewarding career, look no further. This project is undoubtedly a work of love. Highly recommend!

The best course I have ever bought! It helped me land my first job after graduating and it's been a reference I use almost everyday. I can say your quality and quantity is the highest bar.

This course has been so additive to my design practice, and the results can be seen in my professional work.
Yehezkel Lipinsky
Deloitte Digital
I've approached your course with a pinch of salt at the beginning, dreading that it would be scratching the surface like lots of online courses that I've found in the past. And I'm so glad I was wrong! No regrets, money well invested.

I just discovered Shift Nudge and fell in love with it. The course structure is really amazing!
---
Design Advisors
As a PRO member, you'll have access to the Shift Nudge Design Advisors in the Slack channel to ask questions and get help along the way.
You'll also have the option to join a new program coming soon that will guarantee timely and personalized design critiques from an advisor on all of your work. This is a separate commitment of $99/month. Join or cancel anytime.
Current Advisors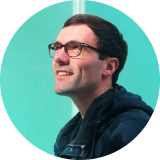 Joey Banks
Design Systems • Twitter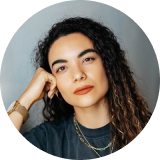 Greyson MacAlpine
Design Director • Stuuudio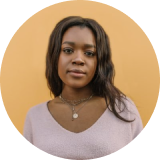 Nathalyn Nunoo
Product Design • Facebook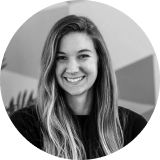 Abigail Readey
Interaction Design • Frog
Michael Riddering
Design Lead • Bootcamp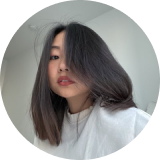 Jenny Tsai
Design • Apple
Is this course right for me?
This course is right for anyone who wants to advance their craft of creating beautiful interfaces, whether you're just starting out, or want to take your skills to the next level.
👶
Aspiring/Junior Designers
You've made a little progress, but are now ready to fast track your interface design skills. This will give you a roadmap to becoming a pro.
🎨
Students or Recent Grads
You've learned the basics, but not how to directly apply everything to interfaces. This is the situation I found myself in 15+ years ago.
👩‍💻
Developers
You're right at home making things work on the screen and now want to make designs as beautiful as your code. I got you, this is it!
😐
Struggling Designers
You feel stuck and aren't making much progress as you'd like. You're ready to take things to the next level. Shift Nudge is your new secret weapon.
📲
UX Designers
You live and breathe user flows, content maps, and wireframes, but now you want to sharpen your visual skills to conquer the world. This is for you!
🗓
Project Managers
You've been itching to jump into the creative track, but might not have found the best place to start. This course will give you just what you need to make the transition.
What about experienced designers?
What about my own unique and super specific situation?
Here's the bottom line. If you want to improve your UI skills, then this course will help, period. There's not really a special situation that would disqualify you from learning and becoming better.
Chances are if you need to ask a super specific question, it's possible that you don't believe it will help and you want me to convince you. If that's you, then I encourage you to join and see what all the hype is about and if it turns out you don't like it within 30 days, you can get a full refund.
I've had lots of people join who were initially skeptical and they ended up loving the course—many of the people you see here giving testimonies on the site were in that same position.

👍
Shift Nudge will work for brand new designers, veteran designers, busy professionals, international students, men, women, experienced designers, first-time beginners, and every one in between. People from all different types of life situations have had success with the program.
This course exists for current or future practitioners who want higher-education, design-school level curriculum, without the hefty price tag or time commitment of big universities or expensive bootcamps.
Especially now that online-learning seems to be the new normal for everyone, I want you to have access to the absolute best possible material available on the subject.
Just wanted to tell you how happy I am that i found your class. It's short, clean, clear, and organized. Thank you so much!

The course is great and very rigorous. A big committment, but it's worth it!

Absolutely love your course, it's been helping me a ton as I work on client projects and implementing every new thing I learn onto each project!

Christian Cardenas
Designer
Matt is without a doubt one of the best minds working in Product Design. He's one of my most respected colleagues. Flat out, he knows his stuff. Recommend this to your students or anyone wanting to enter or advance in the field.
Brad Weaver
The Banner Years
Matt's friendly presentation style made design approachable and easy to understand. He provides a lot of helpful examples in every lesson and the homework assignments are challenging and highly applicable.
Brandon Pittman
Developer
The course has been absolutely fantastic. I'm definitely learning something valuable.
FAQs
What if I don't like it?
The last thing I want is for you to be stuck with something you don't like. You've got 30 days to try the whole course and if it's not for you, get your money back. Easy!
However—and this is important—only join if you intend to do the work. This course is not simply to consume information. It's designed for you to take action and see results.
Is there a way I can talk to MDS for a minute if I get stuck?
Yes, you can absolutely chat with me, the Advisors, and the other designers in the community. After you join Shift Nudge Pro, you'll gain access to the exclusive Slack channel where you can reach out for answers, feedback, and support when you need it. This is not a guarantee that every single piece of your homework from the course will be guaranteed a review.
What if I don't have a design background?
It will be more challenging if you have no design experience at all, but the lessons are created in a way that any one can benefit. Not a problem!
How is this different from other courses on the market?
The main difference is I (MDS) am the one teaching it. I've lived and breathed everything I'm teaching for a very long time. This is not a surface-level type of design tutorial, it's in-depth and intensive.
I don't want this to become yet another thing on my to-do list...
Shift Nudge isn't just a big brain dump of design tactics. It's a complete, efficient SYSTEM for going from nothing to a working, professional interface designer. You can make progress by watching one lesson per day in just 15-30 minutes. Don't focus on the worst that could happen—focus on the best that could happen once you use the material.
What if I fall behind?
Shift Nudge includes lifetime access so you can take a break from the material whenever you'd like. If you're out of town, on vacation, or just swamped for a few days. Pause and resume whenever you need to. There's no way to get "behind" because you get to choose your own pace.
What if I don't live in the United States?
People all over the world have used the course and found success. Shift Nudge teaches timeless principles that span across design tools, age, gender, race, and location.
How much time does it take to do this course per week?
5-10 hours per week. The more time you put in, the faster you'll see results. 5 hours is my recommendation, but because Shift Nudge comes with lifetime access, you can go faster or slower if you want.
What design tool is used for the lessons?
Shift Nudge was created to be highly useful without the need for using any specific design tool. While the majority of the live designs are created with Figma, there are also lots of lessons and case studies showing the use of Sketch, Framer, Adobe XD, and Invision Studio. You are encouraged to use any tool you'd like!
Does this cover apps or websites or both?
There is a really large variety of content for both responsive websites and mobile apps. Shift Nudge focuses primarily on interface design for applications and less so on big marketing sites. However, there are tons of key principles that can apply to both product and marketing design.
What is the countdown timer for?
That's when enrollment closes. This makes it way easier to manage workload for customer support, easier to support new students getting started and going through the course. Also, encourages cohort waves so more students are on the same page, which makes learning in tandem with others more fun and engaging. This also allows me to be more involved with each enrollment cohort.
Is there any kind of certificate of completion?
There is! Once you complete the course you can add a "Certificate of Interface Design" in the Licenses & Certifications section of LinkedIn. You'll also receive a certificate of completion via PDF with your name and shiny new accolade.
This will NOT work if...
If you're not interested in learning interface design inside and out.
You're looking for a magic bullet without putting in the challenging work of understanding the principles to fully execute visually beautiful work from start to finish.
You've never done any type of design and expect to be a top-level expert by the end of the course. This course will point you in the direction not take you to your absolute final destination.
You're simply looking for motivation or inspiration. You need to be after results and be willing to put in the hardwork.
You're unemployed and don't have enough savings to invest in the course. Please don't expect this to be a saving grace if you don't already have the means to join.
This WILL work for you if...
You're ready to invest in yourself to learn a systematic process to make your interface designs look amazing.
You're patient, deliberate, and methodical. You're committed to spending the time to build a successful skill set you can use in all of your new design projects.
You're ready to have a reliable framework and approach for your visual design process.
You're looking for a full system instead of an overwhelming amount of random tactics.
You have access to a computer and have internet connection.
You're ready to look behind the curtains at a solid methodical design process.
Wholeheartedly the best course to learn design. Matt makes it easy to follow along, learn, and grow. Absolutely buy this course, join the community, do the homework, and I'm 100% confident you'll be a better designer for it.
Before I was trying to learn UI Design by myself without any guidance, but now I'm so glad I found this structured course to pave the way. I'm gaining confidence with every exercise. Thank you MDS!

Shalaka Mulherkar
Designer
There is no one more qualified, methodical in their approach, or a better teacher I can think of for a course like this. This is what you've been waiting for to get a leg up in your design practice.

Matthew Smith
Fathom & Draft
Thank you for creating this course! It has really helped me improve my skills and I go back to it time and time again to fill the gaps in my design knowledge. 

Adeboye Olaniyan
Designer
So many gems in the Shift Nudge course. I highly recommend it to designers at all levels.
This course is FREAKING LIT! So good.
Denis Zhelyazkov
Designer
Core
6 monthly payments of $199
(or pay in full and save $197)
✓

Lifetime Access

✓

Core (4) Modules

✓

41 in-depth Lessons

✓

10+ hrs of Training
Notify Me
Pro
6 monthly payments of $299
(or pay in full and save $297)
✓

Lifetime Access

✓

All (8) Modules

✓

85 In-Depth Lessons

✓

30+ hrs of Training

✓

1000+ Critique Videos

✓

1000+ Member Slack
Notify Me
Team
Starting at 5 seats
(save more at each tier)
✓

Lifetime Access

✓

Everything from Pro

✓

Group Discounts

✓

VIP Support
See Plans
Student discount?
There are no student discounts for this course. This is pro-level curriculum that you won't find at universities AND it costs a tiny fraction of a university tuition. Considering that, the course is already heavily discounted.
Need more time?
If you have a special situation that requires slightly more time to recieve approval or gather funds than the enrollment period allows, please send a message during the enrollment to become eliglible for a 14-day extension.
Refund policy?
I'm pleased to offer a 30-day money back guarantee. Try the full course for a whole month and if it's not for you, I'll gladly refund you the full amount. I'll even eat the credit card fees. I'm not happy if you're not happy.
Sponsorships?
If you'd like to buy a sponsorship for an under priviledged student, you are 100% encouraged to do so. Go ahead and purchase the plan you'd like to gift as a sponsorship and we can work on the details afterwards via email.
Free trial?
Sorry, there is no free trial. The testimonials from previous students say more about the course than I ever could. If you decide to try it and don't like it there's a 100% money-back guarantee. No risk!
Are the payments monthly?
Yes. There are six (6) monthly payments, unless you choose to pay in full. After the first payment you have access to everything, but there will be 5 remaining payments—one per month—after joining.
Need an invoice with company details?
No problem. Once you complete your purchase, reply with the details needed and I'll I'll hook you up.
Purchasing power parity?
PPP is available in limited quantities for Shift Nudge Core only. Applications will be available once individual enrollment is re-opened.
---